An Altitude Trampoline Park is to open in Paso Robles in San Luis Obispo County, California.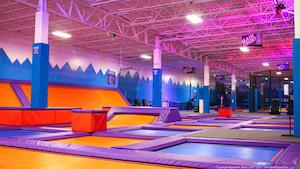 The active indoor FEC will operate under the ownership of local couple Donna and Nic Murdoch.
"Altitude Trampoline Park represents more than just a source of fun," Donna Murdoch said. "It's a place that celebrates life's moments by promoting an active, dynamic spirit."
As well as indoor trampolines Altitude parks feature, virtual reality games, obstacle courses, dodgeball competitions and more.
Mike Rotondo, CEO of Altitude Trampoline Park, said: "With their long-standing ties to the community, Nic and Donna are the ideal franchisees to bring Altitude Trampoline Park's proven business model to Paso Robles and establish a home for gravity-defying joy, exhilaration, social growth and wellness."