The American Amusement Machine Association, a coin-op trade organisation, sent a note to its membership yesterday stressing that all games need to provide players with the opportunity to win with every play.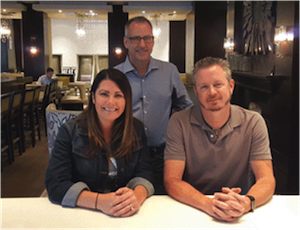 The company's board of directors voted unanimously for the pledge.
Pete Gustafson, AAMA executive vice president, said: "All the games our members manufacture, distribute and operate must provide an opportunity for players to win with every game played. Compliance with the Fair Play Pledge is now a requirement for all membership in the AAMA."
He explained that the genesis of the FPP goes back to when legislators in California proposed punitive regulations governing amusement games.
"This was our call to action. The leadership at AAMA realised our industry was vulnerable to overreaching legislation and/or regulation. We needed a defensible position," he added.
Current members of the association include Adrenaline Amusements, Andimiro, Bandai Namco, LAI Games, Bob's Space Racers, Elaut USA, Jennison Entertainment Technologies, Sega Amusements, Barron Games and Stern Pinball. "No other industry association requires their members certify compliance to such a high standard, making membership in AAMA something you all should be very proud of," Gustafson continued in the note.