Immersive attractions are now more popular than ever – Steven Carson investigates what the latest trends are.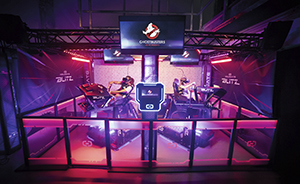 After the last few years, littered with lockdowns and social distancing, it is perhaps no surprise that immersive experiences have exploded in popularity. Gaming is probably the most popular form of escapism and some of the latest developments in the entertainment and amusements industry has allowed for some mind-blowing experiences.
The latest in virtual reality (VR) plays a big part in the success of immersive technologies, despite being around for decades. Smartphones – and the fierce battle between the biggest companies in that bubble – have allowed for huge strides to be made for small, high-resolution screens.
Read the full article in the September issue of InterGame
To receive every print and digital issue of InterGame, subscribe here