Commercial gaming revenues in the US reached $14.8bn in the second quarter of this year, an all-time quarterly high.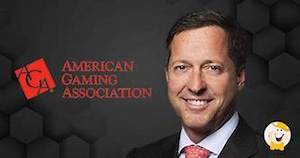 The American Gaming Association said that the figure beat the fourth quarter of 2021 by 3.3 per cent.
A total of $29.18bn was generated in the first half of this year, up nearly 18 per cent, and the AGA said that the year was on track to set a new annual record for commercial gaming revenue for the second consecutive year.
Said CEO Bill Miller (pictured): "Q2's results mark a 16-month period of gains for commercial gaming. With increasingly difficult year-over-year comparisons, our strength through the first half of 2022 reflects sustained consumer demand for legal options as well as gaming's record popularity."