The long-awaited white paper on reviewing the UK's gambling laws has been released, with proposals to limit online slot stakes and the introduction of a statutory levy.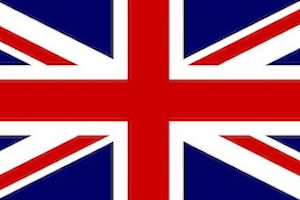 Online slot stakes will be limited to between £2 and £15 and Lucy Frazer, Secretary of State for the Department for Culture, Media and Sport, confirmed further proposals and consultation on greater protections for players aged 18-24.
Initial checks could take place on customers whose net loss in a month amounts to £125 and whose yearly losses reach £500. As for more short-term checks, the proposals could see customers checked if they lose £1,000 within 24 hours and £2,000 within 90 days.
"Our intention is that the main measures in the white paper will be in force by summer 2024," the DCMS said.
Consultation on the affordability checks and online slot stake limits will begin this summer.
The DCMS added that the statutory gambling levy will ensure operators help fund treatment services and research, including through the NHS.
"Frictionless" player checks, meanwhile, will aim to protect vulnerable customers and the Gambling Commission will be given extra powers to deal with the black market through court orders.
Elsewhere, a new industry ombudsman will deal with disputes and rule on cases where a customer suffers losses as a result of operator failings. The DCMS expects the ombudsman to be accepting complaints within a year.
The DCMS said it is also aiming to create a "clear distinction" between gambling products for adults and lower-risk products accessible to children.
Read industry feedback on the proposals here.
The report also unveiled a series of changes specific to the land-based sector, including seeking to implement widespread improvement in age verification. High street venues with machines aimed at over-18s will be challenged to improve age verification processes while legislative backing will be added to the current voluntary measures that prevent the use of Category D cash out slot machines – such as coin grabbers – by under 18s.
And there will be greater freedom for some casinos to increase their number of gaming machines up to 80 and for smaller casinos to benefit from more machines on a pro-rata basis, based on their size and non-gambling space.
Other proposed changes to the land-based sector include:
*Casinos of all sizes to be allowed to offer sports betting.
*Casinos to be allowed to offer credit to international visitors who "have undergone stringent checks" in order to help the high-end casino sector remain internationally competitive.
*A consultation to develop options for cashless payments.
*A discussion on the potential conditions and legislative background under which bingo halls could offer side bets.
*Adjusting the 80/20 ratio which restricts the balance of Category B and C/D machines in bingo and arcade venues to 50/50, to ensure customer choice and flexibility.
The government said it plans to speed the proposals through parliament.