The troubled Star casino in Sydney, Australia, suffered a drop in revenue as its parent handled tough regulatory problems and increased competition.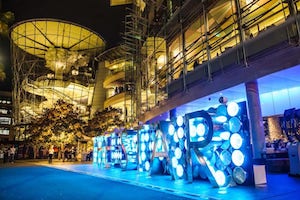 Star Entertainment said revenue at the casino fell by 11 per cent compared with pre-pandemic levels in its part-year from July 1 to November 15.
Said the new CEO, Robbie Cooke: "Our Queensland casinos are performing strongly while Sydney has been impacted by compliance changes, following the Bell Review, along with some competition impact."
At the Brisbane and Gold Coast casinos in the group, revenue was up by nine per cent and 32 per cent respectively, so that the group was up by one per cent.
In Sydney, Star is now competing with Crown Resorts' new casino.