Switzerland has changed its gaming laws. The Swiss parliament approved the Money Gaming Act that will replace the outdated gambling laws in the country - and legalise igaming in the process.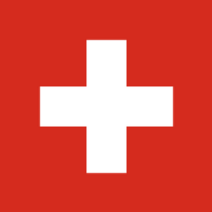 The final vote was in favour bringing the legislation up to date. The previous laws were set in 1923 and revised in 1998.
The updated legislation covers the casino industry and the online gambling business. The online industry is not actually prohibited although it was technically illegal. The new law clarifies that situation, formally legalising online gaming although it prevents foreign companies from operating in Switzerland.
Internet service providers will have to block foreign websites and the Swiss authorities have pledged to compensate any losses incurred in preventing foreign companies from selling gaming services to Swiss players.
The act also limits the amount of tax that may be applied to winnings on lotteries and sports betting to US$1.02m and above. Land-based casino winnings will not be taxed.
There remains controversy in Switzerland over the law. Some youth organisations of the Swiss People's Party, the Free Democratic Party and the Green Liberal Party are opposed to the regulations.