A college in the US state of New Jersey has completed the $18m purchase of the shuttered Showboat Atlantic City casino resort from Caesars Entertainment, with plans to turn it into dormitory accommodation and a branch campus.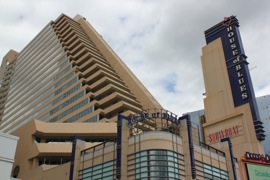 Officials from Richard Stockton College in the nearby Galloway Township said in a statement they plan to convert some of the 1.4m sq.ft building into dormitory space.
The former casino floor is to be converted to administrative offices while the Showboat's former theatres will house facilities for dance, music and drama programmes.
One of the three towers will remain a hotel, comprising 479 rooms and scheduled to reopen in the spring of 2015.
The college said dormitories could be used as hotel rooms during summer months, when demand is high and most students are away from campus.
Source: Reuters