Galaxy Gaming, a developer, manufacturer and distributor of casino table games, has seen revenue increase for the second quarter of 2018.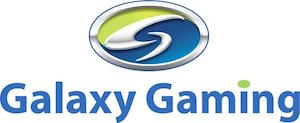 Revenue increased 24 per cent to $4.5m, with adjusted EBITDA increasing 49 per cent to $1.6m.
"Revenue in the second quarter increased on both a sequential and year-over-year basis," stated Todd Cravens, Galaxy's president and CEO.
"However, as was the case in the first quarter, operating expense increases have moderated in 2018 as compared to 2017. The result was year-over-year EBITDA growth of 49 per cent."
"We had a net loss in the quarter and the first half due primarily to a loss on extinguishment of debt related to the refinancing we completed in April," stated Harry Hagerty, Galaxy's CFO. "That refinancing also led to meaningfully lower interest expense in Q2 2018 quarter. We were cash flow positive in Q2, adding $313,000 in cash and equivalents (including restricted cash). Finally, we were in compliance with our debt covenants as of June 30, 2018."