Pilot Games was named US Gaming Company of the Year at the 2021 International Gaming Awards held on September 8 in London.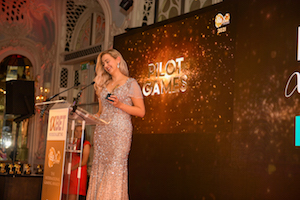 Pilot Games overcame tough opposition from IGT, Scientific Games and Eclipse Gaming to receive the award. The company was also highly commended in the Unique Company of the Year category for its variety of games and charitable aspect which gives back to the communities.
Colin Thompson, the co-founder of the IGA, said on Pilot Games' win: "Pilot Games is an outstanding company that gives back so much to local charities and is a unique company that impressed all our judges. The level of competition within this category shows how competitive and important this award is."
Pilot Games founder and president Jon Weaver said: "Pilot Games is dedicated to supporting its local charity partners with our games and products. Through our efforts, these charities and their players have raised hundreds of millions of dollars that go directly back to the community. We share this award with those charities, distributors and players who support Pilot Games each day."