Australian casino operator Crown Resorts has welcomed back its former chairman, James Packer, to its board.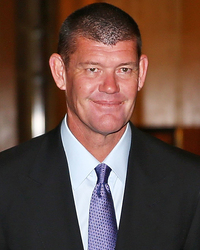 The company announced last Thursday that Packer had rejoined the board which he left two years ago.
A new director is Guy Jalland, who took over from Robert Rankin as CEO of Packer's firm Consolidated Press Holdings earlier this year.
The news came as Crown reported a lower than expected profit after tax for its 2016/17 financial year. The sale of its stake in Melco Resorts and Entertainment, worth around A$1.7bn during the year, boosted the group's overall profit by 97 per cent. But total revenue fell 9.9 per cent, hit by reduced income from VIP clients, which was down 48.9 per cent to A$33.3bn.
The main reason for this was the crackdown by China on the removal of money outside of the country and the effects of increased competition from other casinos. Crown Digital, its online gaming division, saw wagering and social gaming revenues up 26 per cent to $303m, boosted by Betfair Australasia.