An integrated casino resort in Japan proposed by MGM Resorts would generate $1.5bn annually in tax revenue.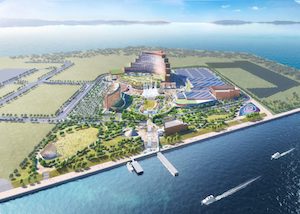 If the plan for Osaka is approved, said MGM CEO Ed Bowers, then the venue would out-perform any other IR in Asia in terms of revenue.
Bowers was addressing the G2E Asia Special Edition in Singapore, reports Inside Asian Gaming. He told a conference session that the plan, if approved by the country's central government, would become a major financial boost for the Kansai region.
"It will be the most expensive IR ever built in Asia," said Bowers, "and will employ around 1,500 people."
A decision on the competing bids for a casino in Osaka is expected to be announced as early as next month.