Leading Spanish gaming personality Eduardo Morales Hermo of Ficom Leisure, considers the online gaming development in Latin America with great optimism.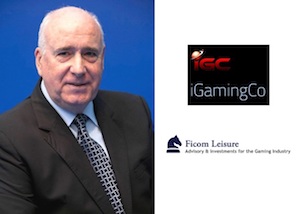 The veteran of more than 40 years of development, production and operation of gaming machines in the Spanish and other jurisdictions, was expressing his views in a webinar held by G&M News.
In it, Morales, who is also a consultant at iGamingCo, criticised the way that most European countries had handled the pandemic as far as the gaming industry was concerned. He said that the threat was slow to be recognised and delayed tests and lockdown measures should have happened weeks earlier.
Morales said that the industry had now lost 30 per cent of its revenues for the first half of the year and would probably lost 20 per cent of those for the second half.
Turning his attention to online gambling, he noted that it was able to take only minor advantage of this situation. Operators tended to concentrate on casino games and bingo and this did not fully compensate.
"Other products such as virtual games or betting on esports did not have substantial benefits to compensate for the downturn. One of the factors that also impacted negatively was measures taken by some regulators in different jurisdictions – Spain, Belgium, Sweden, the UK and Latvia, among others, in limiting deposits, banning advertising and bonuses, promotions or other commercial incentives.
Moving on to the future, Morales said that he was optimistic about the future of online gaming in Latin America in particular. "iGaming is a must for all relevant gambling operators, although not all will be able to compete and it will depend upon the regulatory framework that is put into pace. Only a few markets are available for a regulated operation, but others will follow and then perhaps only five or six jurisdictions will be potentially relevant: Brazil, Mexico, Argentina, Peru, Chile or Colombia.
"The potential interest of Europeans or other international operators is evident and will be there especially in markets that are in process of regulation, such as Argentina, Brazil or Chile and others already open.
"This will also depend on how effective governments are in blocking the offshore offer. Otherwise the licensed operators will find it difficult to compete."
On the other hand, he said, the market values are not comparable with those of Europe, Asia or North America, 'so you need higher market share to have a sustainable business.'
Nevertheless, he said, the interest is there if the regulations are reasonably competitive.