OKTO has received the Payment Card Industry Data Security Standard (PCI DSS) certification, proving once more its continuous investment in leading and reliable technologies.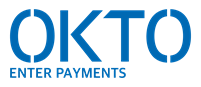 It is also proof that the company is adhering to high industry technological standards to offer enhanced security on consumer financial data and increased trust in the payment ecosystem.
The fintech firm's OKTO.WALLET solution meets all the requirements set forth as a Level 1 Service Provider, ensuring the security and protection of payment cardholder data.
Compliance validation of the OKTO solution involved the evaluation and confirmation that the security controls and procedures have been properly implemented as per the policies recommended by PCI DSS.
According to the requirements formed by the international payment systems, Visa, Mastercard, American Express and other members, all entities that store, process and ensure the transfer of data to their cardholders must comply with the unified PCI Data Security Standard.
John Zacharakis, CTO at OKTO, comments: "PCI DSS certification is a key step of our high-quality offering to our customers and commitment to the industry's highest standards in the most regulated markets.
"OKTO meets the objectives of the PCI DSS and assures that its clients obtain fully PCI DSS compliant services, adhering to high security technical standards that ensure the security of the network infrastructure and apply required controls around cardholder data to minimise credit card fraud."