The US-based Association of Gaming Equipment Manufacturers is seeking nominations for the Jens Halle Memorial Award, which honours excellence in commercial gaming professionalism.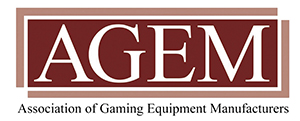 The organisation is also looking for nominations for the Peter Mead Memorial Award, which is for excellence in media and communications.
The awards programme was instituted by AGEM to keep fresh the memory of two industry veterans, both of whom met with unexpected deaths in 2015. Halle was a lifetime sales head of a number of leading companies including Bally, Novomatic and Merkur Gaming, while Mead was the founder of Casino Enterprise Management magazine.
Nominations should cover 300-700 words, must concern current gaming professionals and should reach AGEM.org@cox.net by July 15.