Two new appointments have been made at Win Systems, the Malta-based technology and slots supplier, with Radka Alekova and Nevena Aleksieva being added to its sales team.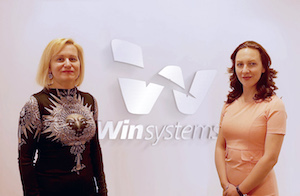 Alekova joined at the start of the year and has more than 10 years' experience in casino operations in Europe and then in management roles in the development of technology products. She will take over commercial responsibilities in Europe as a regional sales manager in the systems division.
Aleksieva has recently joined as sales manager for the gaming division in some European, Asian and African countries. She has over 17 years' experience in the sector with executive positions in several manufacturing and operating companies.
Eric Benchimol, CEO at Win, said: "We keep looking for the best professionals in the sector to join our project. It is not an easy task because on the one hand, our own growth dynamics continually generates new professionals' needs, but on the other hand, we need to ensure that the new incorporations understand and share our work philosophy: optimal level of service and customer orientation, the highest standards in the development of new technological products and excellence in sales management."
Pictured: Radka Alekova and Nevena Aleksieva