The Gaming Regulatory Oversight Committee in the US state of New Hampshire is again to propose legislation for a casino with 5,000 slot machines and 150 table games – a move which hit the buffers earlier in the year.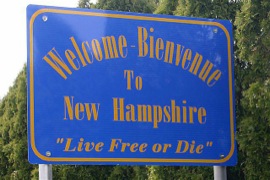 The revived proposal is similar in nature to the original, including the $80m licensing fee, but regulations for oversight of the casino are much stricter, which supporters say gives the bill a better chance of being approved.
House majority leader Steve Shurtleff said that, even though he opposed the earlier bill, he will review the new proposal and is open to voting for it.
Source: Fantini Report