The Peru Gaming Show (Lima, June 19-20) will provide a platform for Merkur Gaming to present its range for the country's considerable gaming market.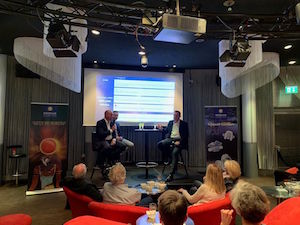 The Jockey Exhibition Centre is the venue for the show and the largest stand there will be Merkur Gaming Americas. The company has grown considerably in Peru in recent times, last year recording 3,760 slots in the country's gaming establishments.
Now Merkur has penetrated 84.9 per cent of the market, that consists of 731 gaming halls. Leading the Merkur charge is the Avantgarde Powerhosue multi-game slot. Together with the upright counterpart, the Evostar Trio, they will provide the backbone of the company's presentation in Lima.
Charles Hiten, CEO Merkur Gaming Americas, commented: "Peru is one of the most significant markets in Latin America for Merkur Gaming. To be now, after just a few short years, active in 85% of the country's licensed gaming operations is a testament to our Merkur Gaming Peru team and to the strength of our brand and our made in Germany products.
"As we continue to bring new and exciting games and cabinets to market we are fully committed to providing operators with all the support that they need as well meeting Peru's ever increasingly sophisticated and knowledgeable players' wish for ever greater levels of gaming entertainment.
"We look forward once again to Peru Gaming Show and to welcoming all our customers, business partners and visitors."