Casino operator Melco Crown Entertainment plans to change its name to Melco Resorts and Entertainment following its decoupling from its joint venture partner, Crown Resorts.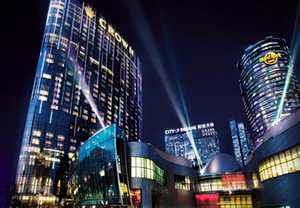 The change needs to be approved by shareholders at a meeting at the end of March, a company spokesperson said. Melco International Development said in February it had acquired an additional US$1.1bn worth of shares in Melco Crown to open up more opportunities in Asia and Macau.
The share purchase of an additional 198 million ordinary shares brings the company to a 51.3 per cent stake in MCE, compared to 37.9 per cent before. The holding by Australia's Crown drops to 11.2 per cent.
Crown said in December it was divesting most of its stake in the Macau joint venture and that James Packer would be resigning his position on the board. The company also dropped plans for an investment in Las Vegas as part of a strategy to refocus its operations in Australia.
Melco posted a 13 per cent gain in Q4 revenue as an improved performance at Studio City and City of Dreams Manila offset declines at its older properties. Revenue came in at $1.19bn, up from $1.05bn a year earlier.