Inspired Entertainment has reported financial results for the three-month period and fiscal year ended December 31, 2022.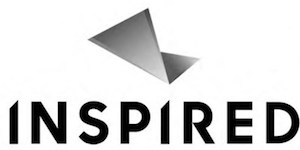 Fourth quarter revenue of $78.6m represented a 17 per cent increase over the prior-year period. Record full year 2022 revenue of $285.4m was a 37 per cent increase over the prior year, with growth across every segment.
The company's fourth quarter and full year 2022 results reflect growth in its aggregate digital business, which includes the virtual sports and Interactive segments, and ongoing strength and resilience in the land-based businesses.
Total revenue and adjusted EBITDA for the fourth quarter and full year 2022 improved year-over-year in reported and functional currency.
"Results reflect the continued execution of our strategy," said Lorne Weil, executive chairman.
"Our fourth quarter results ended a record year for Inspired, in which we achieved double-digit, year-over-year top and bottom-line growth and reached a record annual revenue and a milestone $100m in adjusted EBITDA, even in the face of significant adverse currency movements."