Clarion Events will renegotiate its contract at ExCeL for the 2020 show onwards, by which time the show organisers expect that ICE Totally Gaming will be occupying the entire site.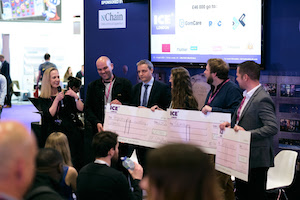 "We will have to look at it," said the company's gaming division managing director Kate Chambers, "in the light of what is best for our exhibitors and our visitors."
Chambers said that this year the show grew by another 4,000sq.m, taking up two more sections of the halls. There remain 12 halls so far not occupied by the show, but Chambers estimated that in "four or five years' time" the current rate of growth will see the exhibition fully occupying the entire site. In 2017 four more halls will be taken, amounting to another 8,000sq.m and the show will edge further towards total occupancy.
"We have enough space for the next few years, unless something dramatic happens within the industry, either positively or negatively. Our current contract with ExCeL runs out in 2019, so clearly we will have to re-evaluate everything before then."
Into that mix also comes the recent purchase by Clarion Events of rival show organisers giving it control of Super Show, the internet gambling event held in Amsterdam, while Clarion has its own show for that sector, EiG which was held this year in Berlin.
"We have only just completed that acquisition," said Chambers, "so with this event coming on so quickly after that we have had no opportunity to sit down and look at what happens with those events, whether we run them as one perhaps moving to London, or keeping them as they are for the moment."
The London reference was followed up by Chambers insisting that "our exhibitors and visitors love London," pledging her organisation to continuing its patronage of the UK capital.
"In all of the post-show discussions," she said, "we will look at the key areas. And those key areas for us are the customer experience. We have three main groups to consider, the exhibitors, the visitors and our own staff who work so hard all year to put these shows together."
Chambers added: "We have at the front of our thoughts the commitment we are making to the industry to make sure that these events are fit for purpose. The venue must serve the industry and present the industry in the right light and that it is all accomplished at the right price, for us and for our exhibitors."