ICE London has been pushed back again to the summer of 2021, due to continued concerns over the recovery of the worldwide economy and international travel restrictions.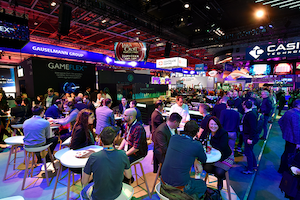 Organisers Clarion announced the decision this morning. The new dates for the London ExCeL event are Tuesday, June 29, to Thursday, July 1. The co-located iGB Affiliate London show will run on July 1 and 2.
In addition, a knock-on effect has seen Amsterdam's iGB Live moved back to run from September 28 to October 1, to ensure what Clarion described as "a cohesive and effective events calendar for all audiences".
ICE London had already been shifted back from its usual February dates to April 2021, before this new, additional two-month delay.
Clarion Gaming managing director Kate Chambers said: "As a consequence of the ongoing impact of Covid-19 and the continuing uncertainty in our markets, the decision to move the world's leading gaming industry and affiliate events into the summer of 2021 has been necessary and follows close consultation with the international community of stakeholders, many of whom requested more time for both the industry and the world economy to stabilise including an easing of regulations covering international business travel.
"You will likely already know that our initial proposal was to migrate ICE London and iGB Affiliate London from their historical February date to April 2021 due to force majeure. Subsequently, we have taken additional steps to review this in light of the government's updated measures announced on 22 September 2020 and in the interests of our stakeholders. As a result, we have secured a later date week commencing 28 June.
"This extension provides a number of important advantages compared with April, not least enabling the very best possible space configurations and accessibility at ExCeL London. We believe this is paramount in order to support all of our client's requirements, whilst underpinning our vision for the 2021 events. As well as the significant logistical benefits, we are also very much aware that it provides additional market recovery time – which we believe will further enhance and support the delivery, outcomes and experiences for all participants."