German gaming behemoth Gauselmann Group has shut down more than 700 gaming centres in Germany and elsewhere in Europe to combat the outbreak of coronavirus (Covid-19).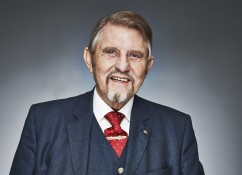 As part of the mitigation efforts, the company announced it would shut down its production facilities in Germany until further notice.
The response to the closures comes amid efforts by partner companies and distributors to limit their exposure to the coronavirus, currently spreading throughout Europe and much of the rest of the world.
"Of course, this also affects our production in Lübbecke and our sales department, since all of our customers also had to close their gaming operations," a press release from the company said.
"Accordingly, we also shut down our production and sales operations significantly. "Individuals want to make sure that social emergencies are avoided and thus financially balanced. The crisis management and largely the development departments worldwide remained intact.
"Wherever we operate, we fully support the measures taken by the state to contain the coronavirus pandemic and to keep the population healthy," emphasised the Gauselmann Group. The company said it had ample reserves to see it shut for the meantime, adding that it did not know for how long the situation would continue.
"As a family business, we are happy that our employees stand by us not only in the past, but also in the future and I am sure that once this crisis is overcome there will be an even better future for all of us," CEO and founder Paul Gauselmann said.
"So, positive thinking is appropriate for all total changes. I wish that to everyone who sits in the boat with us."