The charity that oversees the protection of the vulnerable in the gambling sector in the UK, GambleAware is the beneficiary of a £84,000 pledge from the Gauselmann Group's UK adult gaming centres operator Praesepe.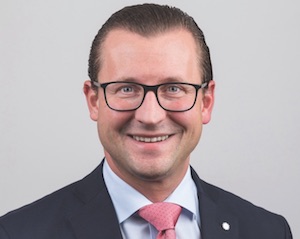 The funds will cover the first quarter of the fiscal year ending June 1 and represents 10 per cent of the £820,000 either received by or is pledged to the charity over the period. It comes from 144 donations of £50 or more, with most of the larger amounts coming from online gambling brands.
Praesepe, with 165 adult gaming centres, five FECs and five bingo clubs, is a generous contributor to gambling charities.
Its COO, Mark Schertle, said: "Compliance and social responsibility are at the heart of everything that we do. There are a certain number of important social responsibility commitments that we undertake ourselves, including the on-going investment in our dedicated training facilities, the intensive SR training of our consumer facing staff, the deployment of the consumer-facing Playright app throughout all of our venues, the support of Responsible Gambling Week and the promotion of safer gambling messaging, utilising 4,000 of our estate of digital B3 and Category C machines.
"However, there are also areas that require highly specialist insight and experience which is why it is so important to contribute to research, education and treatment in order to help reduce further the 0.5 per cent of adults who experience problems relating to gambling."