G2E Asia starts its three-day run today at the Marina Bay Sands resort in Singapore.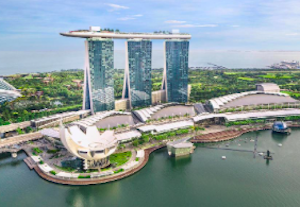 The expo will bring together more than 100 international suppliers from 30 countries and regions showcasing over 1,000 products, solutions and technologies from May 30 to June 1.
"The enthusiastic response from our exhibitors reflects the industry's needs and the importance to meet face-to-face to strengthen the relationships with one another," said Yip Je Choong, senior vice president, commercial, APAC, at organiser RX.
"At a trade show like this, besides the chance to showcase their innovative products, the exhibitors and visitors have plenty of networking opportunities to expand their business contacts."
Gaming and entertainment industry professionals can attend the welcome reception todayas well as a variety of segmented Industry cocktail events, including table games networking cocktails, slots networking cocktails, and esports networking cocktails over the next three days.