G2E Asia closes its doors today at the end of a successful three-day run at the Venetian in Macau that finally broke free from the threat of an alternative exhibition.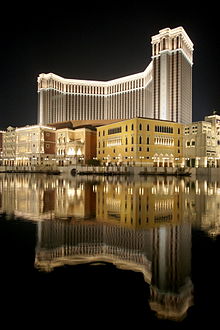 It is now widely accepted that November's Macao Gaming Show will remain a domestic event incapable of threatening G2E's position as the regional leader. The event again gathered visitors from across south-east Asia and Asia-Pacific – Cambodia, Malaysia, Singapore, Vietnam, Sri Lanka, South Korea, the Philippines and (in anticipation) Japan, among others.
For a brief time the MGS, instigated as it was by local manufacturers' resentment of the American-led event, looked to be gaining ground. This year's G2E Asia, however, brushed off the incumbent contender with a large, well-attended expo. Most exhibitors were satisfied with the breadth and quality of the attendance.
The other thing that stood out this year was the increasing presence of the i-gaming sector. In fact, there was a distinct 50-50 feel about the 2017 event, with the online sector occupying one half of the hall and land-based the other. There was no doubt which half was the noisiest or most glamorous, with the i-gaming element containing the largest contingent of female stand models that I have seen in a quarter-century of attending gaming shows.