The relaunching of the Eurovegas mega resort plans for central Spain is gathering local support, reports Casino.org.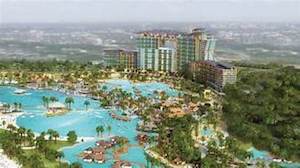 The casino resort plan comes from the Cordish Company and its re-ignited 2017 proposal has been resubmitted to the Community of Madrid and is now being considered. The plan includes a casino, shopping mall and entertainment venues on land to the east of the Spanish capital.
The location, at Torres de la Alameda, through its mayor, has now given support for the €20m project. Carlos Saez said in a recent interview that he welcomes the project. It could provide anything up to 56,000 jobs to the vicinity, 18,000 of which would be permanent.
Saez also pointed out that gambling would only comprise 10 per cent of the operations and would still be smaller than the Gran Casino Aranjuez, which is situated about an hour away.