Bulgaria's EGT, the supplier of gaming devices, has successfully installed its P-27/32 H St slot machine in the Giochi del Titano Casino in San Marino.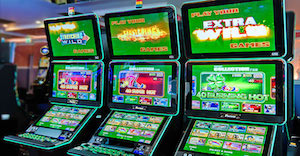 The slot presents the Green Pro Collection multi-game of 24 titles.
Said Salvatore Caronia, director of the casino: "A fresh look and feel and a well-developed portfolio is what we seek every time we choose a product and a supplier. EGT met the criteria, excelling also in high performance and services. Its slots and software are some of the most successful in our gaming facility, having fans returning to enjoy them consistently. We also appreciate the design of the installed cabinet and its reliability; a very important attribute for us."
The P-27/32 H St is now available in 80 countries worldwide. It has a 27ins main monitor with integrated touch screen and a 32ins landscape top box and optional multimedia topper. The LED illumination is responsible to the activity in the game and the cabinet is designed for service-friendly attributes.