The US-based International Centre for Responsible Gaming has been confirmed as Clarion Gaming's new charity partner covering the period November 2023 to October 2024.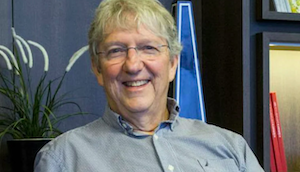 The partnership was announced during the UK's Safer Gambling Week (November 13-19) and follows applications received from a total of 24 not-for-profit organisations active in the safer gambling space.
ICE event director Andy Ventris said: "ICRG's stated mission is to help individuals and families affected by gambling disorder and to prevent the onset of gambling problems through high quality scientific research and evidence-based educational programming on gambling disorder and responsible gambling.
"It was this commitment to robust, independent research which shone through in the ICRG's successful pitch to become our charity partner."
Art Paikowsky (pictured), president of the ICRG, added: "Becoming Clarion Gaming's charity partner is a great honour that recognises the 25-year history of our organisation's leadership in providing peer-reviewed evidence-based research to inform decisions to mitigate harm to players."