Another sharp rise in profits has been recorded by Spanish gaming machine and casinos operator and manufacturer Cirsa in its second quarter results for the year.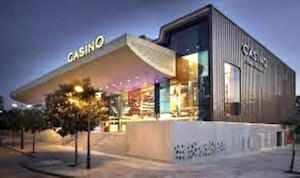 The group recorded a profit of €111.3m, up 8.3 per cent over the same period of last year. Operating income stood at €382.8m up 6.7 per cent.
The first half therefore records a profit of €214.7m, an increase of 8.2 per cent with operating income for the half year at €761.8m, an improvement of 7.6 per cent.
New casinos in Panama and the Dominican Republic in the fourth quarter of 2018 contributed well in the casinos division and the group reported that it will continue the programme of renovating and re-equipping existing gaming venues.
Good results were also recorded from the operating activities in Italy despite a tax increase while bingo locations in Spain, both from the traditional game and the electronic version, also contributed. Investment in Andalusia and Cantabria looked positive. There was a general improvement in the business in Mexico.
More than 4,000 machines had been sold by the manufacturing sector under the Unidesa brand, notably the new Java's Galaxy and Treasury models, while the arcades AWP Sensation was showing good results.
The arcades operation reported progress with these new games and the Sportium sports betting brand also improved its net income.
Cirsa now operates in nine countries and has 148 casinos, 80,000 AWP and VLT machines, 75 bingo halls, 243 arcades and over 3,000 sports betting points of sale.