After four years of operating its first in what has turned out to be a growing number of casinos, the Gauselmann Group in Germany says it has played its part in helping to defeat illegal gambling.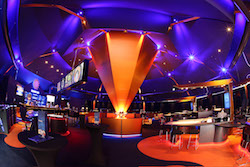 The company opened its first formal casino in Leuna Günthersdorf, in the state of Saxony-Anhalt, in January 2015. Before 2009 casinos in Saxony-Anhalt were in the hands of the state government and had to be subsidised annually to the tune of €2m. They were then sold successively to foreign investors but in 2012 the state revoked the casino concession and the following year the licence was available again.
Taken up by Gauselmann in partnership with the City Casino Baden AG, the casino opened under the name Mekur Casinos and a second location opened in Magdeburg. Then last year Halle (Salle) opened, the third in the state.
The Gauselmann Group has doubled the number of visitors and doubled the "stay time" of those visitors, making the location a profitable undertaking. In this way, says group CEO Paul Gauselmann, it has played its part in pushing back the influence of illegal gambling in the state. "Our casinos started at zero and set new standards for the entire casino industry with our innovative concept," said casinos CEO David Beak. All three locations are known for the number and quality of their games and their contemporary setting, customer service and promotions.
Added Paul Gauselmann: "We have found as an operator since 2015 some difficult conditions. The excellent results of today show that our unique concept and our decades of experience in gaming can guarantee success."