Casino MK, owned and operated by Aspers Group, won the Socially Responsible Operator of the Year award for the second time at the recent International Gaming Awards in February.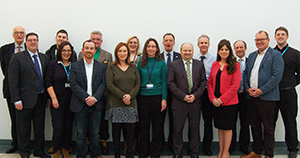 This is largely attributed to the quarterly meeting the casino runs that seeks to constructively address problem gambling in the local community, called Community Action for Responsible Gaming.
It is a voluntary, not-for-profit group, working in partnership with local community-based interest groups such as churches, the police, local authorities, community representatives and town centre managers.
Richard Noble, COO of Aspers, said: "Aspers' commitment to socially responsible gambling has again been recognised at the International Gaming Awards. We have long championed the promotion of responsible gambling in the UK through our unique, and now well established CARG initiative."