Caesars Entertainment posted fourth-quarter losses that saw the company's overall deficit reach $1.75bn, three times higher than a year earlier, although net revenues for the company's Las Vegas properties rose by 7.6 per cent to nearly $800m in the quarter.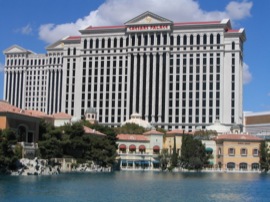 To help cover the losses, Caesars is pressing ahead with the sale of four of its casino properties – namely Bally's Las Vegas, The Cromwell, The Quad Resort and Casino and Harrah's New Orleans – for $2.2bn to subsidiary Caesars Growth Partners.
CEO Gary Loveman said the global financial crisis continued to present Caesars with a "challenging business environment" and cited "deteriorating market conditions in Atlantic City" as a key factor in the losses.
"[The] asset sales mark an important step in our ongoing efforts to repair the balance sheet," said Loveman.