BMM Testlabs Spain has been approved as a testing and certification laboratory for the games and lottery industry by Brazil's Paraná State Lotteries (LOTTOPAR).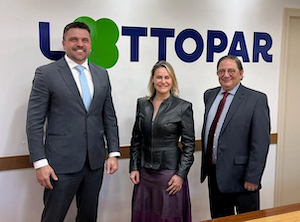 "Paraná State Lotteries initiated a public call for accreditation earlier this year, inviting interested laboratories to apply for the licence to serve in this jurisdiction for betting and lottery games," said Marzia Turrini, executive vice president, EURSAM.
"This is the first jurisdiction regulating laboratories in Brazil, which demonstrates understanding of the importance of the testing and certification of gaming devices in the region. BMM is excited for the opportunity to serve in this Brazilian jurisdiction and would like to thank LOTTOPAR for their support during the application process."
On Friday, September 15, a ceremony was held at which an accreditation agreement was signed. The agreement authorises BMM Testlabs to collaborate with lottery and fixed-odds betting operators, including sports betting, for the purpose of testing and certifying gaming products and systems.
This accreditation includes electronic games, lottery systems, gaming machines, online platforms and other related components.