The nearly 500 arcades in Berlin have been subjected to fresh restrictions, making most of them close.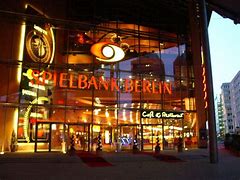 A regulation has come into force that will not permit a gambling venue to operate within 500 metres of another similar venture.
The law, the Berliner Spielhallengesetz, also bans a venue from operating within 200 metres of a school or 'youth facility' and those that get past these stumbling blocks can only operate between 11.00 a.m. and 3.00 a.m. and can have no more than eight machines.
Any location that cannot cope with these restrictions must close down within six months, says the regulation, which has been challenged in the courts by operators.
The result will be that the city will have only 120 arcades – and it also means that the total number of devices in operation in the German capital will be below 1,000.
Some industry commentators have condemned the move, insisting that it will only result in an increased incidence of illegal gambling, probably on the internet.