Belgian casino group Golden Palace has acquired a casino over the border in France - at Noirétable in the Loire Valley.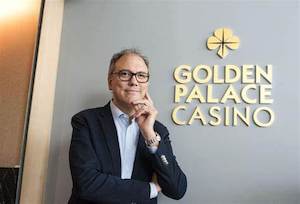 The company already has one French casino in its ownership at Boulogne on the Channel coast. The Noirétable venue has two live tables and 72 slots, plus electronic tables. It was opened in 2005.
Massimo Menegalli, CEO of Golden Palace, is well known across the multi-sector gambling industry. His long-established company runs a series of full-scale casinos, betting shops, sports betting outlets, online gaming and develops and distributes amusement and gambling devices of its own through General Automatic Amusement.