The money-laundering investigation involving Australian casinos is to be expanded, it was revealed today.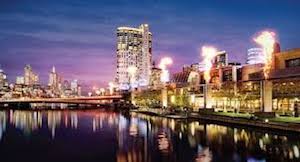 This morning came news that all of the owners of the casinos in the country are now under formal investigation. This follows the scandal at Crown Resorts, which has forced its sale.
Now National Australia Bank and operators Star Entertainment and SkyCity Entertainment, have all been dragged into the process.
Crown's problems have been well publicised, notably over its Melbourne and Perth casinos, preventing it from opening its planned new Sydney location when it was judged unfit to hold a gaming licence in New South Wales.
Now Star Entertainment Group, owner of the only operating casino in Sydney, is being investigated over suspected breaches of customer due diligence regulations, say reports coming out of Australia, threatening its proposal to buy Crown for $7bn.
SkyCity is based in New Zealand and operates one casino in Australia, in Adelaide, and has stated that the regulator is looking into its business over potential shortfalls in management of customers who may be identified as at "high risk and politically exposed." The NAB investigation is over weak customer identification procedures and background checks.