Aristocrat Gaming was again the top-ranked supplier in May with games indexing 1.41 times house average and 1.34 times zone average, according to the latest Eilers-Fantini Game Performance Database.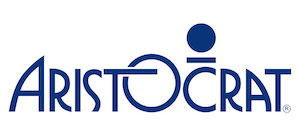 Everi remained second for the fifth straight month, indexing at 1.26 times house average and 1.18 times zone average. AGS took third again at 1.07 and 1.09 times.
Among suppliers under 1,000 units tracked, Sed Gaming dethroned long-time leader Apogee Gaming with games indexing at 2.71 times house and 1.90 times zone. Apogee took second with 1.60 times house and 1.85 times zone.
Source: Fantini's Gaming Report