The introduction of Apex Gaming slot machines into Switzerland has been positive for the company, with particular interest in Casino Barrière Montreux.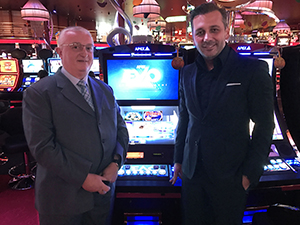 Casino Barrière Montreux belongs to the casino chain Lucién Barrière that operates casinos in France, Switzerland and Egypt.
Kubilay Özer, global sales director for Apex Gaming, said: "We are not a company that stands still. On the contrary, we invest strongly in research and development and ensure that our in-depth market knowledge is put to use."
Hervé Boisteau, deputy general director at Casino Barrière Montreux, said: "Our casino can look back on a great tradition. We closely monitor our slot machine performance. The recent introduction of Apex games has brought exceptional results - indeed the long-standing performance has been consistently excellent.
"We are used to an increase in GDR when we introduce a new machine supplier. Yet this is different as the interest has remained, so much so that Apex Gaming is now the most popular international slot machine we have on our casino floor."