Apex Gaming has appointed Ricardo Gröhlich to the role of international sales manager with an initial focus on supporting the company's growth in Europe.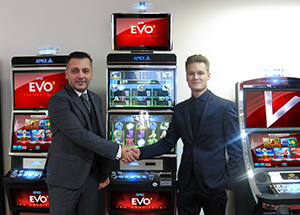 Gröhlich said: "Although I am new to the gaming industry, I have taken the time to research this dynamic market and have read time and again about the popularity and success of Apex products."
With five years' experience in international sales, Gröhlich will report directly to global sales director Kubilay Özer. He will be supporting Apex customers at this month's ICE exhibition in London.
"This is a perfect time to join with the most significant show just around the corner," he said.
Ricardo Gröhlich pictured right