Coming from a heavy media agency background working on multiple accounts and verticals, I quickly came to realise that igaming still relies extensively on media channels such as SEO and affiliate marketing to drive performance.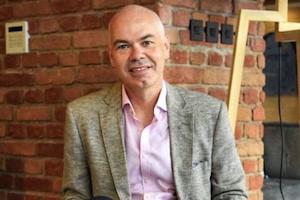 To understand this inheritance, it is worth looking at the chronological development of both the igaming industry and the online media industry.
In 1983, the internet was born and about 10 years later the first online gambling venue was opened to the general public. Meanwhile, the likes of Google, Yahoo and Facebook were founded a few years after the igaming industry made its first steps in the worldwide web.
In the early 2000s, Yahoo and Google became the search engine of reference in the media industry alongside Bing. Yahoo and Microsoft (Bing) expanded their offering with Ad Networks and Google focused on enhancing its algorithm, perfecting it to the point that both Yahoo and Bing became almost "irrelevant." The results they provided on their sites were no match to Google and their search engine market share melted like snow in the sun.
Naturally so, the igaming industry successfully adopted both SEO and affiliate media channels to drive awareness and revenue of their products. However, online gambling somehow lags in adopting innovative online media solutions. As a matter of fact, to date, most conferences' marketing content mainly focuses on SEO and affiliate and rarely brings in other media channels to the (discussion) table.
Online gambling marketeers typically feed off from each other, attending the same industry events, discussing the same regulation limitations, debating about Google's algorithm updates, or exploring other affiliate opportunities. From what I have seen so far, they rarely mix with other experts coming from another industry background.
There are other areas where we, as marketeers within the igaming industry, can learn from more mature industries. Back in 2016, FMCG companies such as P&G and Nestle paved the way for more media trading transparency and better media efficiency. Many other industries including the igaming industry followed suit shortly after.
Today, the trend is about driving marketing effectiveness by serving more relevant and engaging content at scale across all media channels (not just SEO and affiliation) to consumers while decreasing reliance on media. The igaming industry can either choose to observe this trend passively or to integrate game changing marketing technologies to its arsenal to achieve effectiveness.
Some industries have been operating in markets where several igaming companies have not been able to operate in or rather have had limited activities in due to compliance regulations and the restrictions that come along. Identifying challenges and embracing synergies across industries specific to those markets is a good step towards elevating the level of media maturity for our sector.
Further to the chronological analysis that I started earlier, it is also important to point out that the online gambling industry has, knowingly or not, been hesitant to hire talent coming from other industry backgrounds, only recruiting talent from one igaming company to another that hardly brings fresh perspectives or disruption to the industry.
As a matter of fact, in my 15-year career I have attended many media conferences and I never had the pleasure to come across online gambling peers. This trend, however, seems to be changing.
Indeed, this year Betsson Group will be represented in media conferences and will also speak up about the opportunity to bring up innovative media solutions in conferences such as CasinoBeats and ICE VOX.
Most recently, Betsson Group awarded its media business to Dentsu X, an agency that prides itself to be a media disrupter focusing on experience. Betsson's partnership with such an organisation is a clear demonstration that we are not only embracing the innovation trend but also leading the way in that direction.
May this mark the end of the echo chamber that our industry has been somewhat comfortable staying in. I believe it is exactly what we need in order to be better equipped for the North American market, where some of the largest media owners are based.
Click here to schedule a meeting with Betsson Group at IGB Affiliate London 2022.