Christoffer Ødegården, head of casino at online gambling affiliate Bojoko, says that Canadian casinos should consider lowering their minimum deposits to attract new players and let them test their casinos.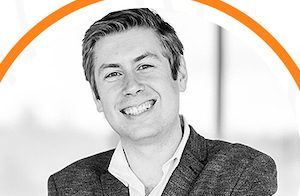 This is a sentiment that has been echoed by many in the online casino industry, he argues, adding that it is widely believed that high minimum deposits can be a barrier to entry for many potential players.
Ødegården says: "Reducing the required minimum deposit would allow more players to try out a casino without having to risk too much money.
"This is particularly important for new players who may be hesitant to deposit large amounts of money into a casino that they are not familiar with. By offering lower minimum deposits, Canadian casinos can attract more players who may be curious about their offerings but not yet ready to commit large sums of money."
He adds that Bojoko sees a "big demand" for low minimum deposit cainos among its users and that casinos which do not lower their minimum deposits will "appeal to less players as a result."
Ødegården is referring to Bojoko's overview of casinos with the lowest minimum deposits. This is where players can find casinos allowing them to deposit for as little as CA$1. While casinos with a minimum deposit of $1-$5 are still in the minority, the number of casinos with $10 or lower are in the hundreds, according to Bojoko's overview.
"The online casino industry has grown tremendously in recent years, with new casinos opening up constantly," Ødegården says.
"This has led to increased competition, with each casino vying for the attention of players. One way that casinos can differentiate themselves from their competitors is by offering lower minimum deposits and there is still good room to get an edge over the competition.
"We have seen this lead to notable increases in FTDs across our markets."
Another benefit of lowering minimum deposits is that it can help to increase player retention, Ødegården adds.
"When players are able to test out a casino without risking too much money, they are more likely to stick around if they have a positive experience. This can lead to increased loyalty and ultimately, increased revenue," he concludes.