Christoffer Ødegården from Bojoko talks about how online casino game lobbies are changing with the arrivals of non-traditional content such as crash games - and what this means for the popularity of slots in the future.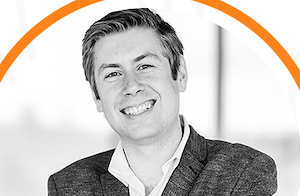 Are slots still the most popular games at online casinos? What makes them such a big draw for players?
Slots are not only the most popular casino games at online casinos, they dominate. In fact, it's easy to find casinos where between five and 10 of the most-played games are all slots.
The reason for this dominance is that they cater to almost every group of casino player. Slots come in a wide range of themes and vary from straightforward fruit machines and one-armed bandits, to explosive video slots with exciting special features and bonus games.
It goes without saying that slots are perfect for casual players. All you need to do is lean back, click spin and see what you win. This is in stark contrast to games like blackjack where you need to think about every move - and you can actually make costly mistakes if you don't know the rules.
Because of this, slots are often the easiest games players get into and with the variety of games and the possibility for large wins, many players rarely try anything else.
While many players prefer simple slots, others want the bells, the whistles and the variations. This is why every major slot provider tends to release at least one game per month, allowing for constant new games players can sink their teeth into.
Why do some slot sites offer thousands of games and others less than one hundred? Do these sites appeal to different types of players?
If you look at the most-played casino games, there are usually major overlaps from one casino to another. There are many players who simply have their favourite games and stick with them year after year. These players do not need the added variations a library of thousands of games actually offers. A casino can do quite well by simply working with the biggest developers and may not feel like there is a need to add any more.
However, there are players who like variation and are always looking for the next big thrill. These players may start to grow bored with game libraries that grow at a much slower pace. Of course, few if any players will play every single casino game on offer, but casinos that bring additional game developers on board cast a wider net and are able to provide something casinos with smaller selections can't. To me, adding more games and ensuring that there are thousands of games available is more of a yes-and, rather than specifically targeting a different set of players.
When we update our hand-picked selection of the top slot sites in the industry, we keep all slot players in mind. If a casino has thousands of games available but is missing some of the industry essentials that we know many of our readers will be looking for, this will be a big negative. It is not as simple as just having many games, the quality of the games available is just as important.
Our casino experts go through each casino game library, see what games are there and what is missing, look at the number of games, which developers are present and, of course, what jackpot slots they have available. Variety is a core factor, but quality is key. The goal is to ensure that all players who love slots and are looking for the best slot sites are able to find exactly what they are looking for.
We are seeing new types of casino games start to be added to slot sites. What are your thoughts on crash games?
Crash games are one of the most exciting innovations we have seen in the casino industry for a long time. They attract a completely different player group to traditional slots. Whereas slots have a simple spin and see-if-you-win mechanic - perfect for casual players - crash games force you to be involved in the game, as you need to decide when to cash out.
You watch your winnings increase, but you know it can be over at any point, and you must decide if you want to keep taking the risk or cash out. This degree of risk, exhilaration and active participation makes crash games perfect for adrenaline chasers and could even be said to be changing what we think of as casino games.
It is great to see that a new genre of casino games can be created, find popularity and start to spread with so many individual tweaks and types of gamification. Right now, they are blowing up and offering a kind of variety not previously available.
Crash games are still in their infancy, and this is part of what makes them so exciting. We still don't know where crash games will go in the future, what kinds of added features they will get and how they will look. The possibilities are endless. If the popularity of these games remains, I think we will be seeing a pretty incredible amount of completely different crash games in just a few years.
Slingo is also popular. Why do you think this has proved to be such a big hit with players?
Slingo has certainly found a niche and there are casino sites where you will find that Slingo games make it into the top 10 most popular games on offer. The reason I say niche is that Slingo is an off-shoot of bingo, and it is still the case that these games are most popular on bingo sites.
It is easy to see why their popularity skyrocketed, as it combines the traditional bingo card with video slot aesthetics and bonus games. There is also a clear path for players who are not traditional bingo players to also become invested, as the gamification and goal of getting as many lines as possible, combined with slowly filling them in spin after spin - and at a high tempo - can become quite exhilarating.
Ultimately, will slot site lobbies be dominated by these non-traditional casino games? Or will slots always be the most popular?
It is hard to imagine that any casino game genre can ever overtake slots in overall popularity. They have proven their longevity too many times. Even the classic one-armed bandits can still often be found amongst the most popular games at many casinos, while early video slots classics like Starburst and Gonzo's Quest never go out of fashion.
At the same time, hundreds of new slot games are released every year and the industry keeps innovating. Players tired of older slots but that enjoy the general mechanics will never become bored thanks to the stream of fresh content hitting the market. The variety and the sheer number of new releases are never-ending.
I think the dominance of slots will continue for the foreseeable future, but there is still a question of how strong this dominance will be. Slots have never had a complete monopoly. Other casino games have always snuck into the popular games section, be it traditional table games, live dealer games or even keno. Now that we are seeing the popularity of Slingo and the incredible promise of crash games, it is very likely that the dominance will weaken.
While the players who have grown up playing slots are unlikely to move on to a different kind of casino game and abandon their favourites entirely, I think crash games in particular have what it takes to attract new players to online casinos. These possible demographic changes are exciting and leave a big question mark as to how the standard popular games section will look in a decade.
Personally, I hope crash games will take their share of the market and that we will see further innovations that will keep the industry on its toes.