Big things are happening at Betsson Group and 2022 is set to be a great year for the the Swedish casino and sports betting operator.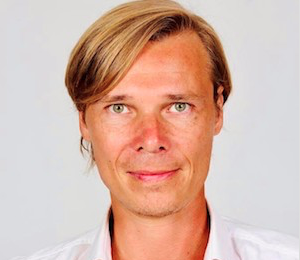 We have set our eyes on several new markets across the globe and affiliation will play a significant part in our acquisition stategy. Although Betsson has traditionally been focused on Europe and especially the Nordics, we see a huge potential in regions such as LatAm and North America for our business.
To support our new strategy we have made a number of acquisitions including operators and platform providers. This will allow us to grow the business further and diversy our markets.
One of the most historical launches for the group is of course Betsafe in the US. The US has a great potential and we are seeing that more and more states are choosing to regulate sports betting across the country.
We have partnered with Dostal Alley Casino in Colorado and have already received a sports betting licence by the Colorado Department of Revenue Gaming Division.
We are targeting Q1 for our launch with our Betsafe brand and this B2C launch will allow us to showcase our products to potential B2B partners and give us a lot of added insight into the market.
Successful companies will have to be very customer centric in the US; it is all about providing players with an excellent customer support, a strong welcome offer and fast payments.
Affiliates will be required to apply for one of two affiliate licences depending on the type of commission structure they would like to work on. The big European affiliates have been engaging in a lot of M&A in the US and we are already starting to get in touch with them to plan our affiliate strategy in Colorado.
We have recently set up a hub in Bogota, where we are building a team focused entirely on the LatAm region. We already have a strong presence in Brazil after acquiring the local Suaposta brand and rebranding it as Betsson.
Chile and Peru have also been very successful and we have strengthened our position in the markets with the acquisition of Inkabet. We have already received a licence in Colombia with the acquisition of Colbet and are set to launch as Betsson in the market in Q1.
Football is by far the most popular sport in Latin America and we are determined to build up on the momentum we have gained with the sponsorship of the Copa America 2021.
Another big market in LatAm is Argentina and we see a huge potential there for Betsson. After successfully partnering with the leading land-based operator Casino de Victoria we have officially launched our Betsson brand in the City of Buenos Aires in January 2022 after receiving a licence by the City Lottery LOTBA.
We also launched in the province of Buenos Aires after receiving the green light from the Provincial Institute of Lottery and Casinos. Both launches mark a milestone in our LatAm expansion and we are keen on launching our affiliation in Q1.
Our partnership with the Mexican operator BigBola Casino paves the way for yet another market in Latin America where we will eventually launch Betsson Mexico.
Affiliation in LatAm is still dominated by European affiliates, especially with those that have Spanish roots, but we are also seeing a lot of the networks and influencers getting more and more traction in the region.
We already have a lot of experience with affiliation in LatAm and we understand how important it is to be localised with payment methods, customer support and, of course, CRM to be successful in the market.
We have acquired a licence for Greece last year but after an exclusive affiliate partnership we have started to open our affiliation to the public in February 2022. We have recently opened a tech hub in Athens and are currently in the process of hiring a dedicated affiliate manager for the market.
Greece is by all means not a new market and we are seeing strong competition there with established operators. We plan to differentiate ourselves from the rest in terms of brand position and advertising. Poker is very popular in Greece and we are already looking into ways to support our brand in terms of affiliation.
The big networks are of course present in the market but there is also extensive local affiliation we are looking into. As a new operator in the market we have a clean database which is of course very attractive for affiliates and we are certain that we will perform extremely well in terms of conversion and monetising the traffic of our partners.
The future is bright for Betsson Group and we have many more opportunities on the horizon such as the Canadian sports betting market which is set to regulate in 2022 as well.
We will certainly keep a closer eye on North America in particular and continue our expansion in LatAm this year. Igaming in general is a very fluid sector with opportunities opening up constantly.
Affiliation is one of our biggest acquisition channels at Betsson Group and we have done a lot to work on the relationships with our partners with excellent customers support, fast payments and reputation management.
We are one of the very few operators who are accredited as affiliate friendly with our terms and conditions and we are very proud of that. We pack a lot of experience in our team and are constantly improving our processes in terms of user friendliness for our affiliates, compliance and of course automation.
We have a strong team at Betsson Group Affiliates and our spirits are high; we are happy with the direction the company is taking and look forward to supporting Betsson Group in our new markets with BGA.
Betsson Group Affiliates will be attending and exhibiting at LAC this April in London (Stand N-E390). This is a great opportunity to meet with current and new affiliate partners and discuss new possibilities. Do not leave our stand without having a go at our wonderful new Plinko game, where we've got some fantastic prizes up for grabs.