Andrew Morgan, International Director at Independent Content Services, discusses why marketers must prioritise translation and transcreation to maximise the World Cup opportunity.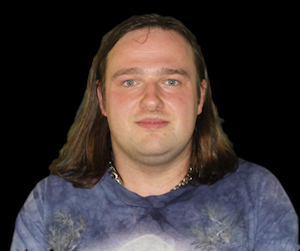 The World Cup is undoubtedly going to be the biggest sporting event of the year and one that provides tremendous opportunities for sportsbook operators to engage new players in markets across the globe.
But it won't be easy; a raft of rival brands, regulatory compliance and delivering a localised product to an international audience are just some of the factors operators will have to tackle if they are to succeed.
The hardest part for operators and marketers will be ensuring their branding and promotions can be heard above the noise of their rivals in what will be a very crowded marketplace. To do this, most will have created exciting campaigns and generous bonuses.
However, these must strike a chord with consumers regardless of their nationality, preferred language and preconception of sports betting. In that regard translation and transcreation will prove to be vital when it comes to ensuring a brand's message is received loud and clear.
It is worth outlining the difference between translation and transcreation. Transcreation is known as creative translation as it involves translating a message from one language to another, while also preserving the emotional context and implied intent of the original text.
It includes an element of creative licence in order to make the translation more culturally relevant. Idioms are a good example of phrases that are notoriously difficult to translate, and where creative licence would benefit a marketing campaign.
This is important when it comes to engaging punters. Betting is an emotional pastime, and marketers must evoke an emotional response for them to wager. They must connect with bettors, and that's why it's important to ensure the emotional context is not lost in translation.
Nailing translation and transcreation is also key to fostering trust. Consumers are naturally suspicious of betting sites, and a poorly translated product or marketing collateral will set off alarm bells and make them go elsewhere.
Translation should really be a priority for operators and marketers as the start of the tournament moves ever closer. There are 32 nations representing 20 languages in the World Cup, and bookmakers should ensure their content is available in each.
They must also understand that what works in one market will not always work in another. Having an in-depth knowledge of each market will allow operators and marketers to identify the different opportunities available to them, and to properly capitalise on each.
For example, in the UK not many people will be interested in games involving the Senegalese national team as their knowledge of the squad will likely be slim.
However, if you focus your marketing on Liverpool winger Sadio Mané, you can generate interest in their World Cup campaign. The same is true regarding betting markets too, with Asian Handicaps being far more popular in the Far East than in Europe.
So how can operators ensure their translation and transcreation is on point, while also leveraging the unique opportunities up for grabs in each country/market? We recommend working with human translators who understand betting and each market you are targeting as opposed to translation software which is prone to making mistakes.
This is because one of the biggest pitfalls operators must avoid when it comes to translation/transcreation is issues with betting terminology. It is incredibly specific – even market specific – and mistakes are easily discovered by consumers.
Some betting terminology simply doesn't translate from one language to another, but if you work with a human translator whose mother tongue is that of the market you are targeting, they can dip into their vocabulary and find the right term.
So, in summary; always have a clear idea of who you are targeting in each territory and have a clear strategy of how to do this across all channels. Always employ writers who are native speakers of the languages and markets you are targeting.
The World Cup may be the betting opportunity of the year, but operators and marketers must prioritise translation and transcreation if they are to emerge victorious.
If you would like to discuss this further, please contact Andy at andrew.morgan@ics-sport.com