Online poker is a complicated vertical, yet one can learn how to work with it, says EvenBet Gaming.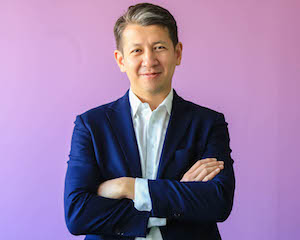 Software vendor EvenBet has launched an initiative to provide free educational information for online poker operators and igaming projects planning to integrate poker into their operations. Its CEO Dmitry Starostenkov tells us more about company's new project.
Why did EvenBet decide to educate poker operators?
As a software vendor, we work a lot with the operators in the emerging markets in Asia, South American and Latin America. Our experience shows that newcomers to the igaming industry often have a vague idea of using up-to-date promotional mechanics and poker room management tools.
Of course, our support team is always ready to provide consultations and help for the customers, and as a result we have accumulated a lot of information on best practice when using online poker software to maximise revenue. So finally, we have decided to share our expertise publicly and to make this information more accessible for those who are planning to start developing an online poker project. What's interesting is it's not only a problem of emerging markets. Many seasoned casinos and sports betting operators don't use enough poker-specific promotion and management tools and therefore don't get the maximum revenue from this game.
What are you going to offer?
For the moment, we have released two free-to-download e-books. The first one is a brief overview of the most demanded poker platform features. The second one, released a few weeks ago, is a comprehensive guide on the most effective online poker marketing tools. Marketing is probably the biggest weakness for new igaming companies - poker differs enormously from the other verticals in terms of promotion and player retention, and this may result in losing a significant part of the marketing budget when trying to acquire poker players the same way as slots fans.
This is just the beginning. Shortly, we are going to introduce an online knowledge base with e-books, articles, and tutorial videos available. We hope that this will help our existing and potential customers understand all the tricky moments of online poker room management. We are dealing with a complicated vertical, yet one may learn how to work with it. To realise this, we are engaging marketing, project and product management teams, account managers and analytics to create practical manuals that would help operators run their businesses.
Is EvenBet planning to get any benefits from this?
We are not planning to monetise this expertise in any possible way. However, our profit depends directly on our customers' revenue, so the more successful their projects are, the better for us.