The resurgent US market is living up to its reputation, writes Ian Donegan.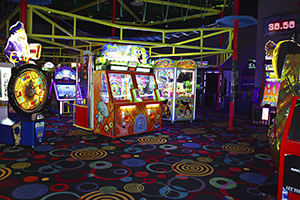 IT'S no surprise how many of the industry's leading names, however internationally facing, find their beginnings in the US.
In fact, many people notice the impact of the US worldwide. When we set out to draw comparisons between different countries, more often than not what we remark upon is not the differences but the similarities. These are the observations of Tom Kane, director of export sales at Betson Enterprises, when discussing the Middle East market. This is undoubtedly a result of globalisation, which is hardly a far cry from Americanisation.