A VR game based on the film Zombieland has been released by unattended virtual reality arcade game manufacturers VRsenal.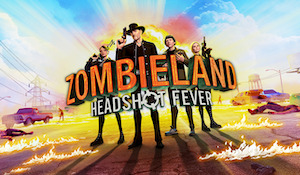 The new attraction was unveiled at October's IAAPA Expo in Florida, US.
Zombieland VR: Headshot Fever was created as a collaboration between developers XR Games and Sony Pictures International.
Playable using the VRsenal Monolith Cabinet, players battle their way through zombie-filled environments as characters form the film.
VRsenal founder Ben Davenport said that the product would be "perfect for FECs."