Valo Motion has launched of a new game for its mixed-reality trampoline game platform, ValoJump, named Stomp Squad.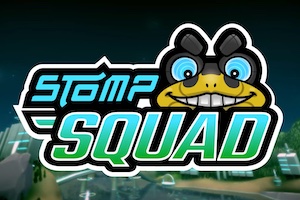 The game is an innovative co-operative experience set in the universe of Super Stomp, one of its other games. In it, players must collaborate to protect Stomp Lake City from MegaFrog, an envious villain determined to annihilate it because of its advanced technology.
The game uses ValoJump's advanced motion tracking and augmented reality technology and is suitable for players of all ages.
Raine Kajastila, founder and CEO of Valo Motion, said: "Valo Motion is incredibly excited to debut Stomp Squad, a new game experience set in the vibrant universe of Super Stomp, one of ValoJump's biggest breakthrough titles.
"We're committed to delivering unforgettable experiences that combine physical activity and cutting-edge technology; Stomp Squad does that while also encouraging teamwork. We can't wait for guests to try it."