Fun Spot, specialist in the design and manufacture of trampoline and adventure parks, is expanding its interactivity portfolio with the launch of SmartClips.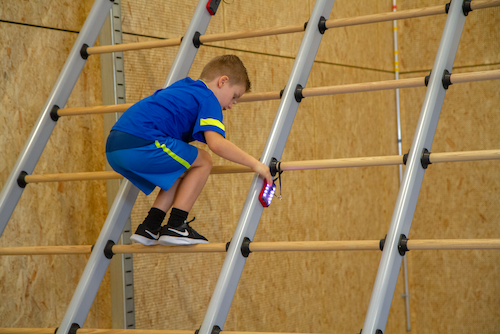 SmartClips are a new tool for adding an interactive element to sports and leisure environments. The clips are simple to attach to any part of a centre's equipment, and can be triggered by physical touch with any part of the body or an item of sports equipment. Their sensors can also be activated remotely, and the trigger distance can be set to the most appropriate value for the specific activity.
The package of eight clips includes a tablet with the SmartClips app already installed. The product can be used, for example, to create a speed contest in a ninja course, provide checkpoints for a complete parkour in a trampoline park, or set up an obstacle course with start, middle and finish points.
The clips come equipped with two magnets and a velcro strip on the reverse, allowing them to be attached to a variety of surfaces. The in-built wireless system gives feedback through LEDs and sounds, with participants' performances being tracked on the tablet. Operators can create their own exercises or use pre-programmed ones.